If you have been watching the news, you have seen that Arizona is under extreme heat warnings.  Temperatures that haven't been seen since the 1990s.  It is hot.
I love the 0.0% too, not.  Crispy anyone?  I was good this week and out of the house by no later than 5:30.  Five is probably going to be the earliest I can do.  It's just getting light and I won't have to worry about getting eaten by a pack of coyotes.  Or at least I will be able to see them coming.
I haven't been blogging about the actual race yet so I figured at four months out it's time to start.  Dublin Marathon baby!!!!  So excited to be taking part this year.  The first thing to discuss is the route.  Apparently the terrain will be moderate and will wind through the city.  I kept thinking that it will be hard to concentrate because I'll want to look at everything while I'm running!  I plan on running with my phone too.  I have no shame in stopping and taking a snap!
Here is the pdf of the route.  SSE-AT-DM16-ROUTE-MAP
And a small birds eye view:
Apparently they didn't change the 2016 to 2017 yet.  It looks like it will be fun and there are plenty of water and gel stations and restrooms.  I thought it would be good to start learning the lingo as well.  From what I read the Irish don't use the word bathroom.  Instead they say Mná = Women or Fir = Men.  So noted!  My hotel is very close to the start and finish line which provides the added benefit of just walking and not having to worry about public transportation.
I have started incorporating speed work on my Wednesday training day.  As much "speed" as my body will allow these days.  I can't say enough how much this is helping my overall long run.  I did about 20 – 50 yard sprints and 2 – 100 yard sprints.  Mix in some core work and it was a nice work out.  My shorter run was a nice run of 4 miles and I was able to keep a 11:05 pace.  Felt good and not winded.  This weeks long run was about 6 out of 10 stars.  I was hoping to attain this but….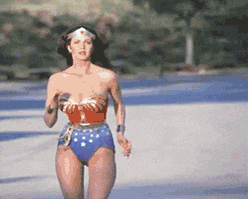 It was hot and I felt like I was carrying a lot of weight in my back.  I had to walk a bit but found it easy to start back up.  I was really tired towards the end but finished 6 miles with a 12:05 pace.  Slow but it will improve.  I blew through my water too.  I mean I was rationing towards the end.  I have accepted that training in this heat will include walking.  Overall, feeling good and determined.  I finished 11.25 miles for this weeks training.  I have 6,748.36 miles gratefully remaining on my journey.  Happy Miles to You!!
This song is more than appropriate for what I'm running through: